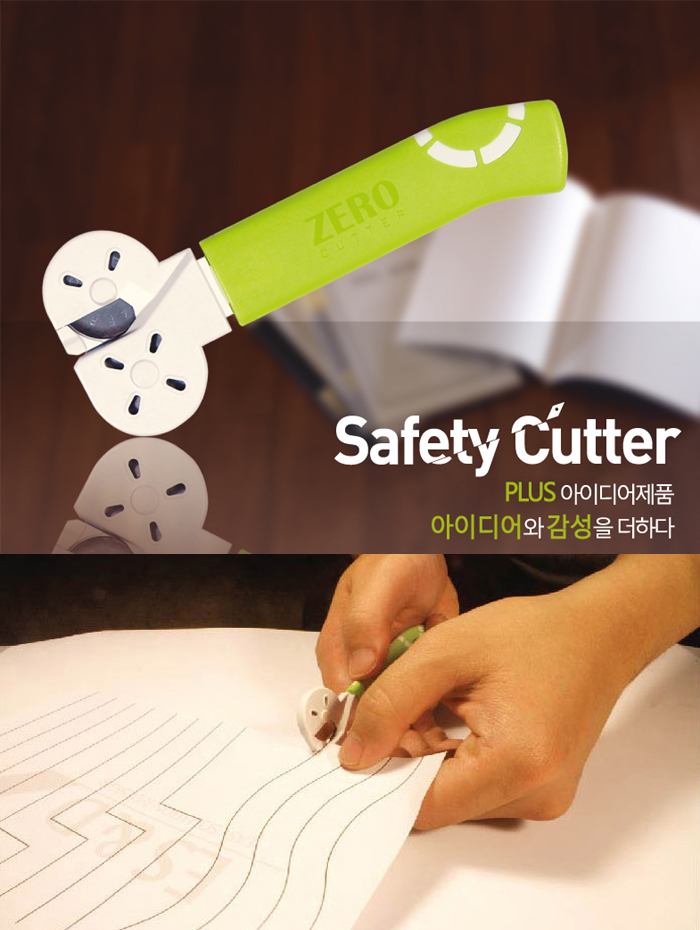 As scissors or cutter are used in daily life, people are exposed to numerous safety accidents.
Children and even adults open suffer from injuries with negligent due to cutters and scissors
that they use. This cutter prevents accidents due to minor negligent and even protects users
from their pockets when it is used. It is based on innovative patent inventions.
- Product description
. Safe scissors,cutter
. It cuts off paper on by pushing force
. It protects users from any types of injury at any time

- Specification
. Model: Zero cutter R2 type
. Dimension : 99 * 48 * 5 (mm)
. Color : Green, Orange
. Material : Stainless steel, Plastic
- Characteristics
. There is no risk for injury or accident at all
. It is easy to be used by everyone
. Movement and cutting are performed simultaneously
. User can cut objects correctly not just by stright line and curve but also by
severe acute angle.
. It helps intellectual growth of children who need coordination motion by both hands
. Easy move of cutter, everybody makes use without difficulty
. Left handed people can use just like right handed people
. Patented products
. Certificate of origin : South Korea